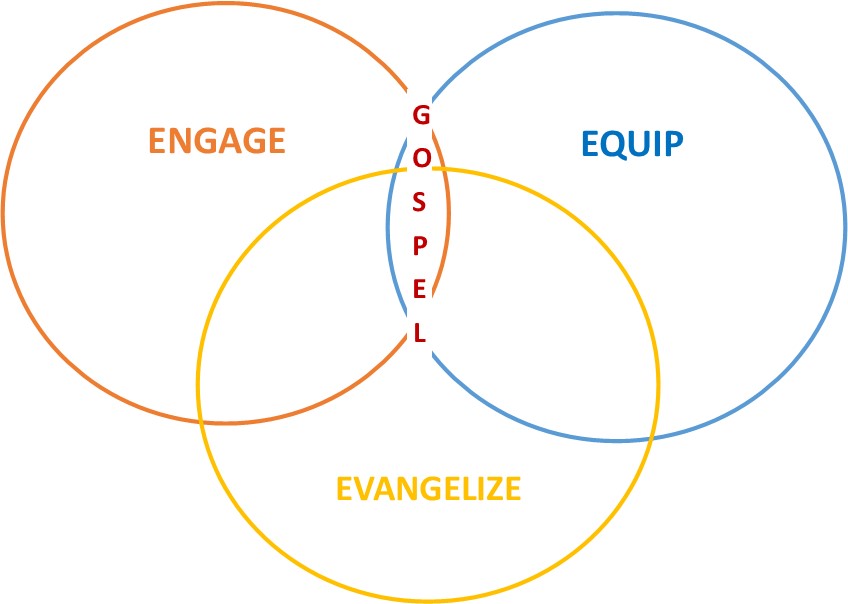 Mission of Men's & Women's Ministry:
We exist to help men & women fulfill their God-given roles in their homes, work, church, and community.
We seek to accomplish this mission by engaging them with one another around the Gospel, equipping them with God's Word, and evangelizing them with the Gospel.
· Engage—help men & women build and maintain relationships through events, small groups, weekly coffee groups.
· Equip—help equip men & women spiritually through Bible Study, focused studies
· Evangelize—host events that are specifically designed for the unbeliever. Help men & women to learn how to share Jesus with their neighbors and friends. Host parties & get-togethers for unsaved friends and neighbors and invite believing friends.