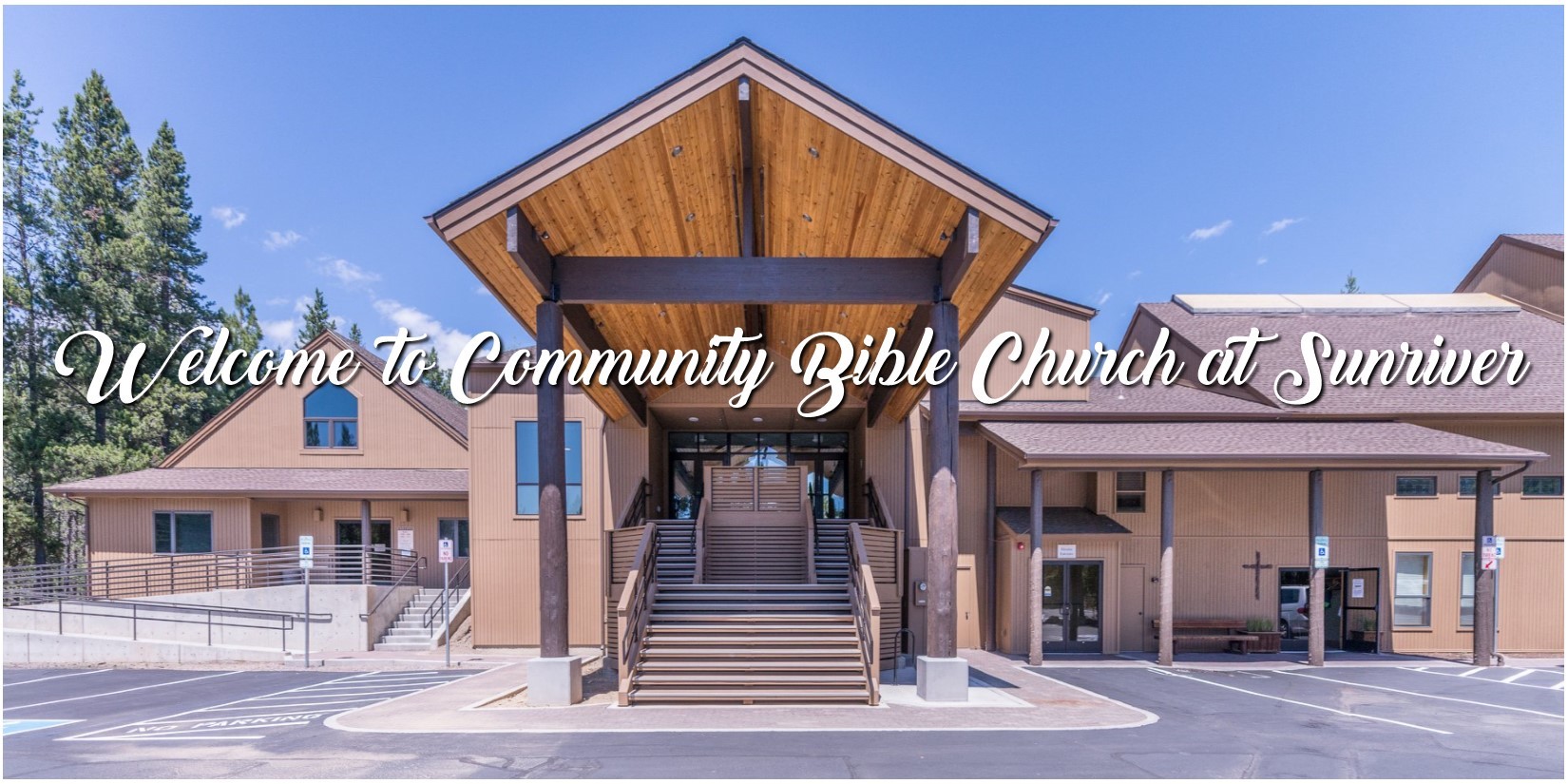 Our History
Community Bible Church is a non-denominational body of believers located in Sunriver, Oregon. The church was incorporated in 1973 with 20 charter members and met in the Fireplace Room of Sunriver's Great Hall. Since 1976 it has been served by only four pastors, who served 5 years, 21 years, 16 years and currently 2 years. Our church has 102 members and an average Sunday attendance of 176. About 62% of our regular attenders are retirement age and 38% are working age.
Our Leadership
We are governed by an elder team, one of whom is the Senior Pastor. An elder team oversees service functions in the church. At our annual congregational meeting the church membership votes on a slate of new elders and the budget for the upcoming year.
Our Vision and Heart
Our vision is "Transforming lives through the power of Christ by strengthening faith, encouraging loving service, and reaching outside our walls with the Gospel." Our motto is "Transforming lives by the truth of God's Word." We called our recently completed building project "Eternal ConneXtions" because (1) we see it as the "Next" phase in God's plan for our church; (2) it was a physical connection of our two buildings; and (3) through it we desire to make eternal connections for God with people inside and outside our church. We believe God has a new pastor for this phase of our history who will build on our strong foundation and help us "push His love out through the walls" of our new facility into our surrounding community.
Our Ministries
We have one Sunday morning worship service which centers around expository teaching. Our music emphasizes congregational singing of traditional hymns and contemporary worship songs and includes a choir and worship team. During the week we have men's and women's prayer groups, men's and women's Bible studies, evening home groups, men's discipleship groups, children and youth ministries, and various caring/visiting/serving ministries. Our church is famous for its annual Vacation Bible School in July serving 150 or more children.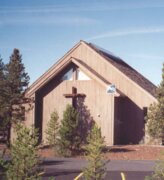 Our Facility
The church is situated on a 3-acre site in the heart of Sunriver. The original structure was completed in 1983. It has been expanded and remodeled four times since then, including a $2.4 million project completed in 2019. The overall building now consists of a sanctuary seating a maximum of 325, a spacious foyer/multipurpose area called the Commons, plus classrooms and an office building.
Our Staff
Our full and part-time staff consists of a senior pastor, associate pastor of worship & discipleship, children's ministry director, church secretary/administrative assistant, and bookkeeper.